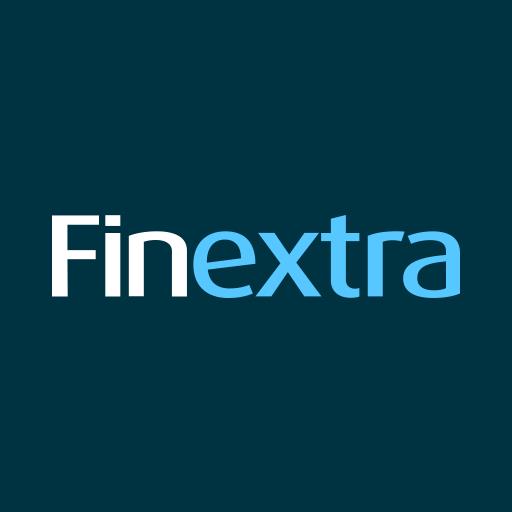 UK fintech Fly Now Pay Later secures $75m in debt funding
Fly Now Pay Later, a British fintech company offering consumers around the world an alternative and more flexible way to finance their travels, has closed a US$75 million debt financing program provided by funds managed by Atalaya Capital Management for support expansion in the United States – the largest travel market in the world.
As part of the financing, the New York-based financier also provided an equity investment in the business.
Building on a new investment of £45m made in the two previous equity funding rounds, the alternative payments provider launched in 2015 by Jasper Dykes has now raised a total of US$150m in debt funding and by shares to support its global expansion.
This milestone was reached in less than six years of business, during which Fly Now Pay Later successfully navigated 18 months of unprecedented disruption to the travel industry.
As U.S. commercial aviation online returns to pre-pandemic levels, Fly Now Pay Later will use the new investment to further grow and expand its operational footprint in the world's largest travel market.
Fly Now Pay Later is a leading BNPL player in the largely unaddressed travel industry. With a presence in all of BNPL's key markets (UK, US and EU). Fly Now Pay Later is the only global player solely focused on the rapidly recovering travel industry.
The alternative lender allows customers to spread the cost of a trip over up to 12 monthly installments by partnering with major tour operators or direct to consumers through its Anywhere app.
"Having secured another historic amount during one of the worst downturns in travel history following its shutdown is a testament to the efforts of the entire team." said Jasper Dykes, Founder and Managing Director of Fly Now Pay Later.
"The United States, which we entered into 2020, deliberately formed a large part of our resilience plan, as domestic leisure travel was less impacted than in Europe. And will continue to be a key focus heading into 2022.
"It's always tempting to put the brakes on in times of significant headwinds, but as consumer expectations continue to shift from traditional lending to alternative, convenient digital experiences, we have maintained our commitments to invest in the development of our technology and have launched in strengthening our network of partnerships in the States, which is really growing.
Over the past year, Fly Now Pay Later has entered into important new business partnerships including: Malaysia Airlines and Universal Air Travel Plan (UATP) airline payment network (EU merchants only).
In July, the alternative travel payments provider signed an agreement with Cross River Bank, the New Jersey-based financial services organization and banking-as-a-service ("BaaS") provider, to further fuel its growth fast internationally.
This has been reinforced by a strategic link in the UK and US with ChargeAfter, a global network of BNPL and point-of-sale financing for merchants, making Fly Now Pay Later the first installment payment option centered on trips available on the platform.
"This is a particularly exciting time for the company. The category is experiencing phenomenal growth and we also welcome the FCA's recent decision to regulate the sector in the UK to facilitate its continued maturity. continued Mr. Dykes.
"There are tens of thousands of people with families around the world who need a frictionless way to fund their flights.
"By removing financial boundaries, we hope to reconnect people with their friends and families, wherever they are in the world.
"Since launch, we have been on a mission to make travel more accessible and affordable for more people, by providing one-click payment flexibility.
"Our proprietary platform was designed to make instant credit decisions – delivering highly personalized and digestible payment options to consumers traditionally underserved by existing lending institutions."
The use of BNPL products has almost quadrupled in 2020, to £2.7bn of transactions in the UK, with five million people using these products since the start of the coronavirus pandemic.
Analysts predict that by 2026 spending through BNPL services is expected to reach almost $51bn (£37bn) in the UK alone.
BNPL accounted for 2.1% – or around $97 billion – of all global e-commerce transactions in 2020, according to Worldpay.
Hundreds of travel companies use Fly Now Pay Later to provide financing (from as low as 0% APR) to vacationers, who can make refunds in affordable scheduled installments. Its business partnerships range from SME tour operators to leading operators such as Malaysia Airlines, TravelUp HotelsOne, Air Serbia and Azores Airlines.
The alternative travel payments company has capitalized on the market opportunity to consolidate its leading position in the UK and expand its merchant base, as travel brands seek to up their e-commerce and digital payments game to boost sales after the market recovers.
Since its launch in 2015, Fly Now Pay Later has focused on building a best-in-class product around its audience and buying habits; see customer demand and loyalty solidify in the process.
The alternative travel payment provider currently employs 90 people in the UK, US and Latvia and aims to support each market over the next year based on customer demand and as security restrictions travel become more flexible. It will embark more than 250 additional people in the three territories in 2022.
The company can be used to book flights, hotels, vacation packages, car rentals and more and offers frictionless payment options to support businesses and the end consumer.
"Fly Now Pay Later has managed the last 24 months admirably. It is a strong brand in a high growth mode, which is well positioned to capture the strong demand for the category.
"We are proud to support the company and its experienced management team as they continue to make life easier for travelers and merchants around the world with their technology-enabled financial solutions." adds James Intermont, director at Atalaya Capital Management